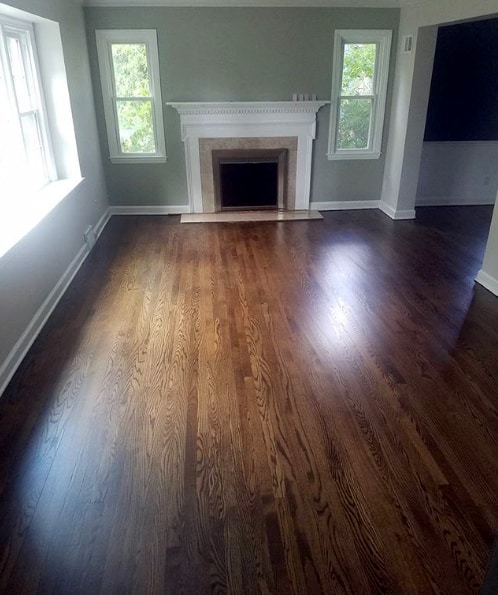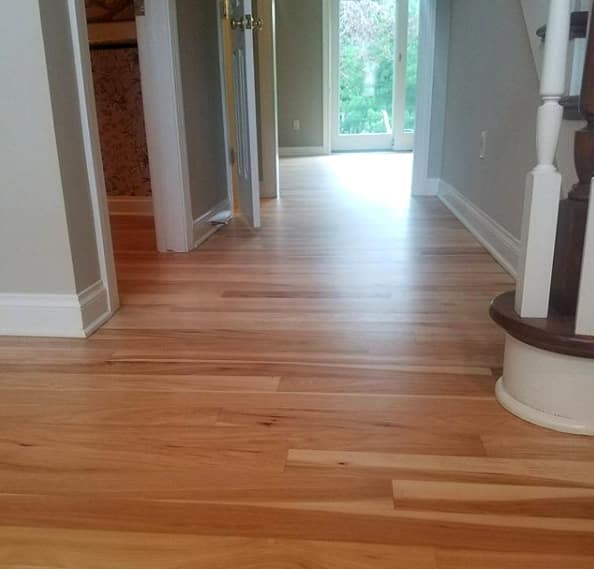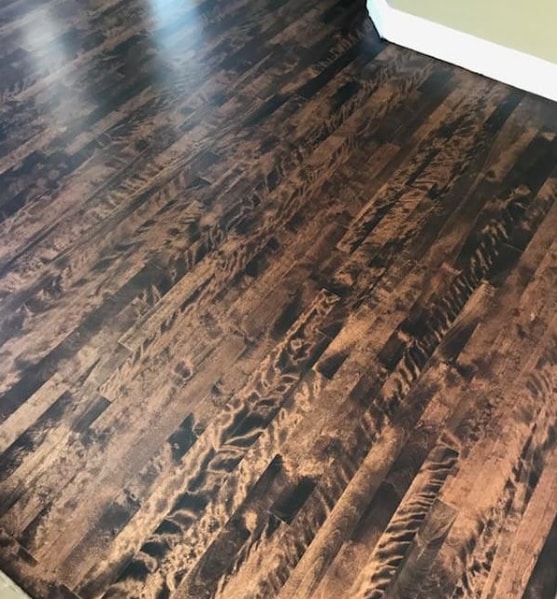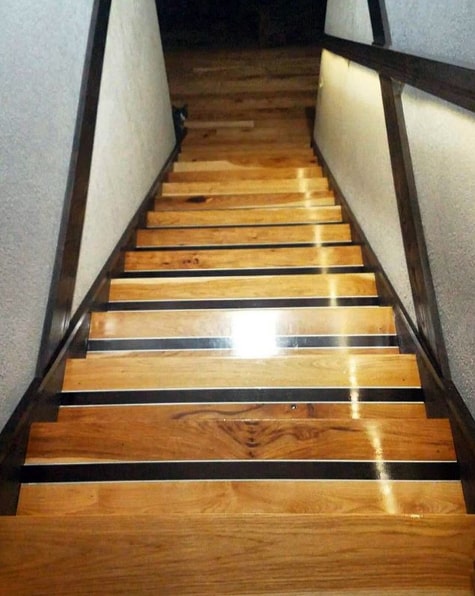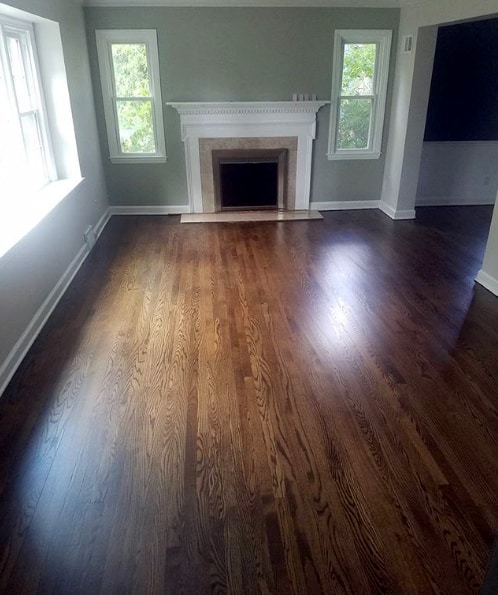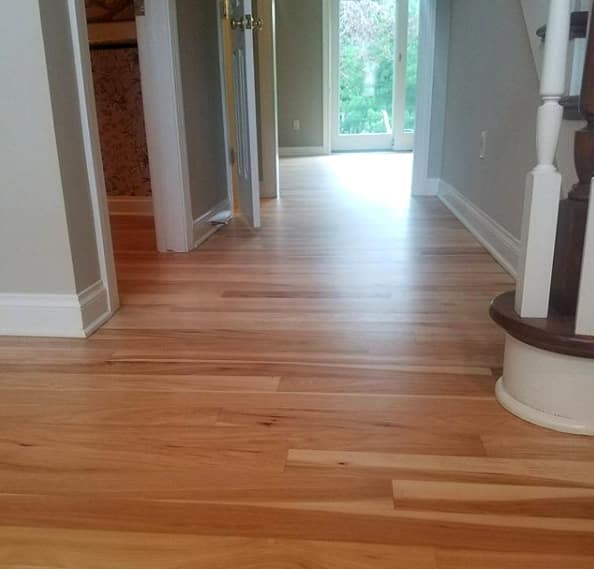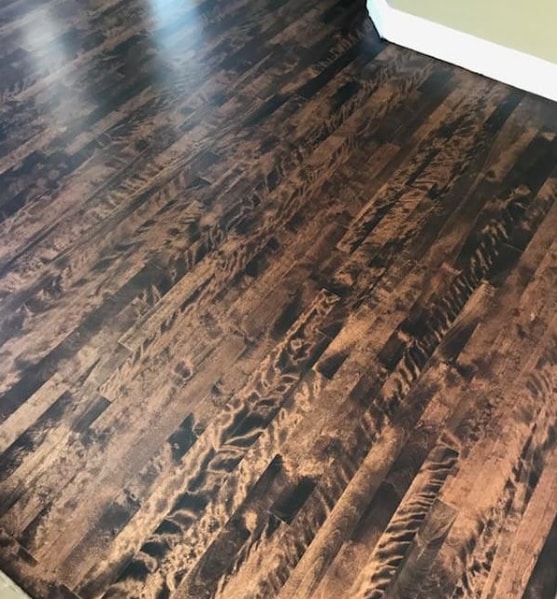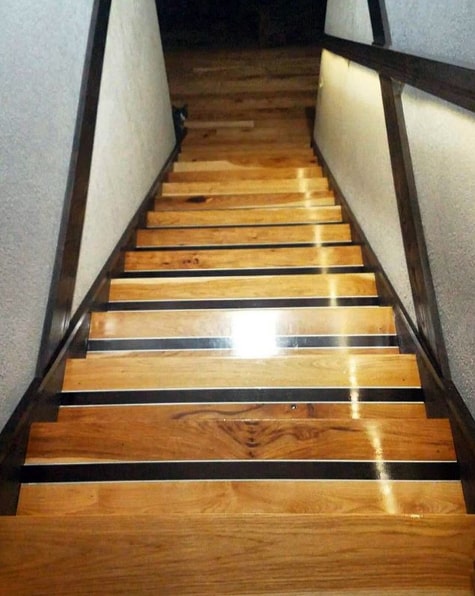 There are many types of finishes for hardwood floors and every company chooses their own brand, method and amount of finish they use on each project. Here is some information to help you decide what finish is best for your project. We will use whatever type and brand of finish you want us to but we will offer our best recommendations as well.


There are four basic types of finish used for finishing hardwood floors; Oil Based (Poly), Water Based, UV Finish and Epoxy.


OIL BASED
Has a yellow/orange color as it ages. The coats of finish never fully harden so this is generally a soft and not very durable finish. Floors will generally last between 2-4 years with an oil based poly applied to them. You generally have to stay off the floors for multiple days and takes 30 days to fully harden.


WATER BASED
These finishes either have no color or a slight amber color to them. The coats of finish dry very quickly and very hard. There are products that allow a hardener catalyst to be added for added durability as well. Floors finished with water based finishes will generally last between 4-8 years. 3 days is all it takes for these finishes to fully harden.


UV FINISH
These finishes are all water based but have a unique UV light curing process once dry. It's important to know this process adds 0 durability to the floor but rather is supposed to cure the floor faster only. There is generally a significant cost associated with this process so make sure you're fully educated on what you are paying for. A normal water based finish is dry in 4 hours and has reached 80% hardness allowing the floor to be walked on and furniture moved back into place. UV Finish takes 10 hours to dry before the UV lights can be applied to the floor. This process takes about an hour but once complete the floor is at 10% hardness. We do not recommend this process to our clients as the value just is simply not there.


EPOXY
This finish is 100% Urethane meaning 100% Epoxy only. All oil and water based finishes are Polyurethanes, which means they have multiple ingredients in them that essentially dilute the end product. Epoxy finished floors generally last 12-20 years. This finish has a very strong odor for 24hrs but is completely ventilated and no lingering fumes after that. Epoxy was used throughout the 1930s until the late 60's. When carpet and vinyl became the popular flooring types wood flooring contractors needed to make their dollars stretch further and that was domellne by using less coats of finish and of a cheaper finish. This is where oil based polyurethane was created and later water based. This finish is used on all finished concrete floors and bar tops, why? Because there's nothing else more durable and long lasting.

Now with wood floors being very popular again, owners of companies do not want to teach their guys how to apply such difficult to use finish and pay 3x what they buy their normal finish for. I've also been told by almost every contractor I've shown Epoxy to "why would I use that? They won't call us back to do their floors again in 4-5 years."

Well, we aren't looking to get repeat business from you in that way. We'd rather your floors last 15-20 years and have you bragging to your family and friends about how much longer your floors have lasted.

Epoxy allows for normal expansion and contraction of every wood floor
Satin and Gloss are both options with this finish but satin is the standard
There is no visual difference between an epoxy finished floor or one with oil/water based finish
You can sand and refinish the epoxy finished floor with no issues, just a few extra pieces of sandpaper
We use epoxy on projects ranging from commercial/industrial buildings, 10,000 sq.ft. mansions and rental properties.
FINISH LONGEVITY COMPARISON